Estate agents are the main point of call when it comes to buying or selling houses. It is their estimation of a property that can either entice or repel potential buyers from splashing their cash.
The question is, how does an estate agent make a clear calculation on how much a property is worth? Here are some factors that affect the value of your house.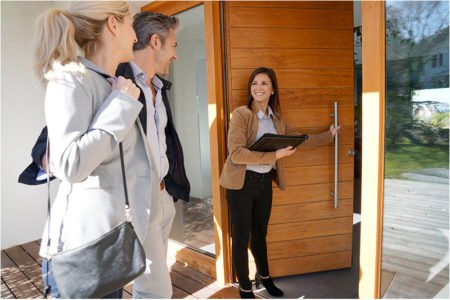 Factors Estate Agents Consider
Resident History
The more well looked after a property is the greater value it will have. After all, a house that has been filled with love and pride will undoubtedly be attractive to any buyer. It is less likely to be dirty or have holes in the wall, simply because it's previous inhabitants treated it as their home. In contrast, if a property has a history of many different residents who kept chopping and changing the decor, it's price will be lower.
Opportunity For Growth
With new properties, a common question among potential buyers relates to being able to do a loft conversion, a kitchen extension or just create extra rooms. The more potential a property has, the higher its price will be. Not to mention, the location and neighbourhood it is based in. Some areas are on an economic rise, so if the area improves so will the price of the property.
Views and Scenery
People are obsessed with scenic views from their window and this unsurprisingly adds value. Estate agents almost certainly increase the price when a property is located near a lake, river, sea or park. In London, a view of Hyde Park is appealing and this coincides with higher costs.
Transport Links and Things To Do
Another crucial factor for estate agents is the livelihood around the property. Local amenities such as transport links, schools, parks, restaurants and bars all increase prices. Again, it refers to the quality of life you can have outside your home as well as within it. Rundown areas in the city are going to be cheaper as the area itself offers less to their residents.