Buying a first property is an exciting, but stressful, time. It is an expensive process, and you will likely be filled with questions for most of it, so, our estate agents have put together this little guide, so all first time buyers know the questions they should be asking themselves, their estate agents, and those they are buying the house off.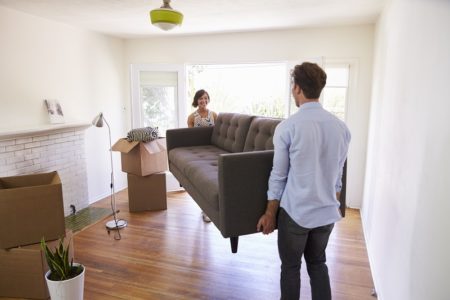 "Can I afford the property?"
This is the first, and arguably most important, question. Getting onto the property ladder is a huge commitment, so it is important to be sure you have the finances to make such an investment. Make sure you consider every single financial commitment you have, before deciding on an appropriate deposit and calculating your mortgage repayments.
"What am I looking for"
Everyone has different tastes, different requirements and different budgets, so you need to really think about what it is you are looking for, before you start looking. Make a list of things you would like, things you don't like and non-negotiables, so that you can tell estate agents exactly what you are looking for.
"What area do I want to live in?"
Don't make the mistake of falling for the property, without getting a feel for the area. You don't want to move in first, only to later realise you don't like the area. Do you want to be near green space? Good primary schools? Within easy access to the city? These are all things to think about before you jump straight into signing for a house.
"Freehold or leasehold"
These two words sound similar, but could not be more opposite. A freehold means you own the entire property and the land it is built on, a leasehold means you own the property for the duration of the lease. These two options have very different parameters when it comes to renovation or making big structural changes, so you should be sure what you are buying into.
"Why is the current owner moving"
Understanding why the seller is moving can tell you a lot about the property and area, it can also give you the upper hand if you decide to buy. Knowing the seller's motivation can put you in a good position. If you know the seller is looking for a quick sale then you may be able to save some money with a low offer.
If you still have questions, our estate agents are more than happy to offer advice. Get in touch with your first time buyer questions.