UK house prices have slowed in September, coinciding with the impending end of the stamp duty tax break. In September, the average house price increased only 0.1%, in comparison to an increase of 2% in August, according to Nationwide.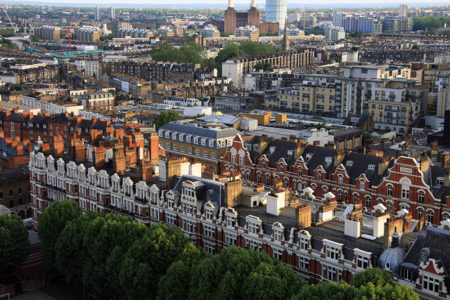 Nationwide reports that the average house price is about 13% higher than before the pandemic began, in early 2020. During the initial lockdowns the market shut down completely, but it bounced back massively as restrictions were lifted, as many households found they had increased savings, and an increased desire for space. 
This accelerated price growth, the growth was further spurred on by the introduction, and repeated extension, of a cut to stamp duty. This was brought in by the chancellor, Rishi Sunak, to sustain the housing market. This 'holiday' is due to be ending, and now the threshold at which stamp duty will be pari will fall from £250,000 to £125,000, returning to the pre-pandemic level.
The Nationwide data shows the start of a "period of relatively restrained growth in house prices", as the stamp duty effect fades, said Gabriella Dickens, a senior economist at Pantheon Macroeconomics. Dickens also added that the impact of rising inflation on disposable income will likely dent house price growth further. 
Despite this fact, many economists believe prices are likely to be sustained in the coming year, due to continued low interest rates and constraints on supply, from the lack of new house building. This does not leave too much prospect of affordability, Robert Gardner, Nationwide's chief economist, said "house prices have continued to rise more quickly than earnings in recent quarters, which means affordability is becoming more stretched. Raising a deposit is the main barrier for most prospective first-time buyers, a 20% deposit is not about 113% of gross income, a record high".