Being a landlord can be lucrative. However, without the right advice it can also be a stressful process as well as a legal minefield. Luckily we are here to help. We are a member of the National Association of Estate Agents (NAEA). Its 10,000 members in the UK are bound by strict rules of conduct to ensure they offer you the highest level of integrity and service.
We are also a registered member of The Property Ombudsman scheme, a scheme that provides a free, safe and independent service for dealing with disputes between member agents, tenants and landlords of property in the UK. Member agents must follow the Letting Code of Practice.
Being registered with The Deposit Protection Service, a recognised scheme in accordance with The Housing Act legislation will ensure that any disputes between you and your tenant will be easier to resolve. Our property management team are further accredited by ISO 9001 and ISO 14001.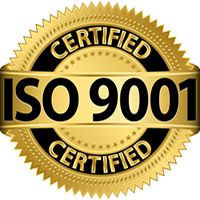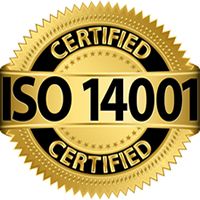 Click our handy Lettings Regulations For Landlords to ensure your property is compliant. Below is a brief summary of the lettings process. Contact us to clarify further…
Lettings Regulations For Landlords
Below are your legal obligations as a landlord in England and Wales. Failure to comply can lead to severe fines and in some cases imprisonment. Make sure you comply!
Gas and electrical legislation
Any gas appliances in the property must be inspected before a tenant moves in, and annually thereafter, in compliance with Gas Safety (Installation and Use) Regulations 1998. A Gas Safe registered engineer must carry out this inspection. Elliot Leigh Residential will be able to organise this on your behalf as part of our letting service.
Electrical appliances left in the property must be tested by a qualified engineer to assess their safety in compliance with the Electrical Equipment (Safety) Regulations 1994. Again, Elliot Leigh Residential is able to organise this on your behalf as part of our letting service.
Landlords of private rental properties and houses of multiple occupation are required to have an electrical installation condition report (EICR) carried out and available for the start of a new tenancy and for existing tenancies. This is to comply with the electricity safety standards in the private rented section (England) regulations 2020.
It is a legal requirement for a rental property to have a valid EICR before a new tenancy starts and are typically valid for 5 years from the date of the test. On completion of an EICR being carried out faults that have been identified are required to be rectified within 28 days from the date of the test and need to be undertaken by a Part P registered competent person.
Fire & Safety
Before you let your property, you must examine all appliances and furnishings to ensure they meet the required standards. If necessary, you should repair or replace any fittings, equipment or appliances which are damaged, cracked, loose or defective to avoid injury or ill-health. The Furniture and Furnishings (Fire) (Safety) Regulations 1988. Furniture manufactured after 1988 must have the relevant safety labels attached prior to the property being let, in compliance with the 1988 regulations and their subsequent amendments.
The Smoke and Carbon Monoxide Alarm Regulations 2015 require that a working smoke alarm be fitted on every floor and a carbon monoxide alarm in rooms containing a solid fuel appliance.
EPC
Every property that is rented out requires an Energy Performance Certificate (EPC) and this should be prepared before marketing the property.
An EPC shows how energy efficient and environmentally friendly your property is on a scale of A-G, with A being the most efficient and therefore having the lowest fuel bills and making less impact on the environment through carbon dioxide (CO2) emissions.
An EPC also lists measures that will improve the energy and carbon emission rating of the property. It's worth noting that investing in energy-saving measures can make your property more attractive to tenants.
As of April 2016, new government regulations mean your tenants can request your consent to make energy improvements to the property at their expense and also from April 2018, Landlords will need to ensure that the EPC rating of the property is E or above for all tenancies starting after this date.

Property Licensing
You may be required to apply for a licence to rent your property. Regulations vary depending on the Borough and style of property.
---